Monday
08:00-13:00 14:00-18:00
Tuesday
08:00-13:00 14:00-18:00
Wednesday
08:00-13:00 14:00-18:00
Thursday
08:00-13:00 14:00-18:00
Friday
08:00-13:00 14:00-18:00
IMMEDIATE MEDICAL HELP - PHONE 999
Scarlet Fever
We know that our children and young people are at risk this winter from suffering with viral and bacterial illnesses and this may be worrying for you as parents and carers.
https://what0-18.nhs.uk/ is a good website and app to download and use. It gives general health advice for all common conditions and helps direct you to the most appropriate services if your child needs further care and support. There is a specific link if worried about Strep A/Scarlet Fever https://what0-18.nhs.uk/parentscarers/worried-your-child-unwell/scarlet-fever
---
We are a semi-rural Practice, serving approximately 6,300 patients, in the beautiful market town of Richmond, North Yorkshire.
We have designed this website to help you get the most out of our surgeries by informing you of the services we offer and enabling you to access all the relevant healthcare information and advice you may need. 
---
Our Mission and Values - What we believe in    
To do the Right Thing ——— and go the extra mile
1) This simple guiding principle underpins the work of our team and it is important to us that we work together to do the right thing for our patients
2) We only choose staff who are committed to delivering high quality care and always do what is best for you 
3) We feel that good communication is key and we listen to what you have to say, and act with openness and transparency at all times
4) Everyone at QLS aims to go that extra mile.
Our Values
1) Give our best at all times and serve our local community by providing a full range of high quality services and clinical expertise
2) Treat you with respect, courtesy and compassion
3) You will be treated as an individual, as we would wish to be treated ourselves, with honesty, integrity and trust
4) In return, we ask you to keep appointments, be polite and understanding with our staff and we encourage you to allow them to support you, to positively ensure that the patient is always at the heart of what we do 
Mental Health Freephone
We are asking our patients to make a note of the freephone crisis helpline number in case you should need it in the event of a mental health crisis. The freephone crisis helpline number, 0800 0516171, is available 24 hours a day, seven days a week for anyone, of any age, living in North Yorkshire. Callers are diverted to local crisis teams by following a series of options. Further information is available at www.tewv.nhs.uk/crisisadvice.
QUAKERS LANE SURGERY  
We are exceptionally busy at the moment. It's taking us a little bit longer to answer phone calls than it usually would and we're experiencing a very high demand for
appointments. Please be patient with us.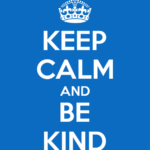 "The practice doctors are warm in their welcome. A personal service with a feeling that the individual is important"
"Staff and doctors are great and always helpful! Would happily recommend them to anyone"
"I have always found access to appointments easy and friendly. The reception staff are good listeners and helpful"